Little Current/Mindemoya, ON - Paula Fields, President and CEO of Manitoulin Health Centre (MHC) is pleased to welcome Eric Theriault as the new Vice President of Corporate Support Services and Chief Financial Officer of MHC. Mr. Theriault fulfills all the requirements of the position as a Chartered Professional Accountant with a Masters' Degree in Business Administration.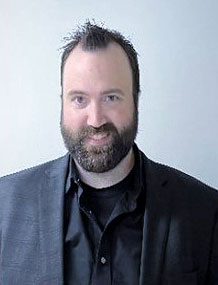 Mr. Theriault has over a decade of professional experience, primarily in the healthcare sector most recently as the Senior Vice President and Chief Financial Officer with the Weeneebayko Area Health Authority. He was an integral leader on the redevelopment project to bring a new health care campus to the James/Hudson Bay region that included a hospital, an ambulatory care center, a long-term care facility, a hostel and staff residences. Mr. Theriault is returning to his roots, having grown up in the Greater Sudbury area and often visited Manitoulin Island during his time in the region.

When asked about joining MHC, Mr. Theriault said "I am very excited about this new chapter in my career and in my life. I feel very fortunate to have landed on Manitoulin and to be working with the team at Manitoulin Health Centre" President and CEO of MHC, Paula Fields said "We are thrilled to have Eric join the team. I feel confident Eric will bring a wealth of knowledge to his new position as well as being a contributing member of our community. Welcome Eric. The future is bright at MHC!".
For any media inquiries, please contact 
Kelly Timmermans
Communications and Development Co-ordinator
Manitoulin Health Centre, (705) 368-2300, ext. 2335                         
The Manitoulin Health Centre (MHC) is a two-site small rural hospital serving the people of Mnidoo Mnising (Manitoulin Island). We are proud to operate on the traditional lands of the Anishinabek people. MHC is committed to ongoing action, awareness, and education that build on reconciliation efforts, and to work against anti-Indigenous racism. We honour the land and First nations presence, practices, language, ceremonies and protocols.