Mindemoya, ON  - The renovations and expansion of the emergency department at the Mindemoya site of the Manitoulin Health Centre (MHC) are finally complete.
After many delays, including supply chain issues, the newly renovated and expanded emergency department is open for business at the Mindemoya site of the Manitoulin Health Centre.  The renovation and expansion of the emergency department will allow the health care team to deliver the high-quality standards of care to every patient, including new trauma rooms, a family room, expanded nursing station, a mental health suite, negative pressure capabilities and an infection control suite, among other things.  The emergency department waiting room has been relocated and renovated to accommodate more patients and increase the overall patient flow.  Patients now arrive at the emergency department, take a number, ring the bell and are triaged by a Registered Nurse.  
When asked about the renovation and expansion, Dennis McGregor, Chairman of the Board, said "The Board of Directors envisioned the necessity of this project almost 5 years ago and began planning to bring it to completion.  First was the fundraising campaign which successfully concluded last year thanks to the generosity of the entire Manitoulin Community. Next was the actual construction over the past 2 and a half years, slightly delayed due to Covid, but now done.  As we officially celebrate the Grand Opening, we couldn't be more proud of all the efforts everyone involved have displayed.  This newly renovated facility will enable and enhance our ability to continue to provide excellent healthcare to all we serve".
Paula Fields, President and CEO of MHC welcomed a gathering of community partners, board members, corporate donors, Auxiliary members and media onsite for the launch and ribbon cutting.  When asked about the new space, Ms. Fields said "I am beyond thrilled to see the dream come to life.  A project of this magnitude doesn't happen without the help of so many people.  Thank you to the MHC Fundraising Committee, the Board of Directors, the Douglas A. Smith Family Foundation, all of our corporate and community partners who so generously donated, the Mindemoya Hospital Auxiliary, Manitoulin Health Centre Auxiliary and of course our staff and patients who "lived" through the renovation process.  I am proud of our team and our newly expanded and renovated emergency department".
The Board, Management and staff of MHC would like to extend a huge thank you to the community for their patience throughout this process.
RESPECT  •  PASSION  •  TRUTH
Media Contact:
Kelly Timmermans
Communications and Development Coordinator
Manitoulin Health Centre  
(705) 368-2300 ext. 2335                         
The Manitoulin Health Centre (MHC) is a two-site small rural hospital serving the people of Mnidoo Mnising (Manitoulin Island). We are proud to operate on the traditional lands of the Anishinabek people. MHC is committed to ongoing action, awareness, and education that build on reconciliation efforts, and to work against anti-Indigenous racism. We honour the land and First nations presence, practices, language, ceremonies and protocols.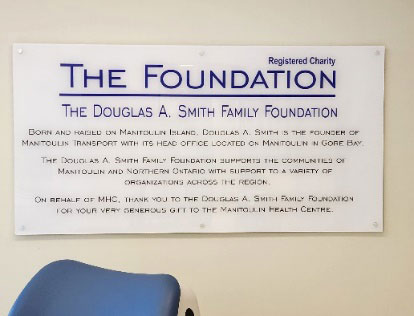 Douglas A. Smith Family Foundation Family Room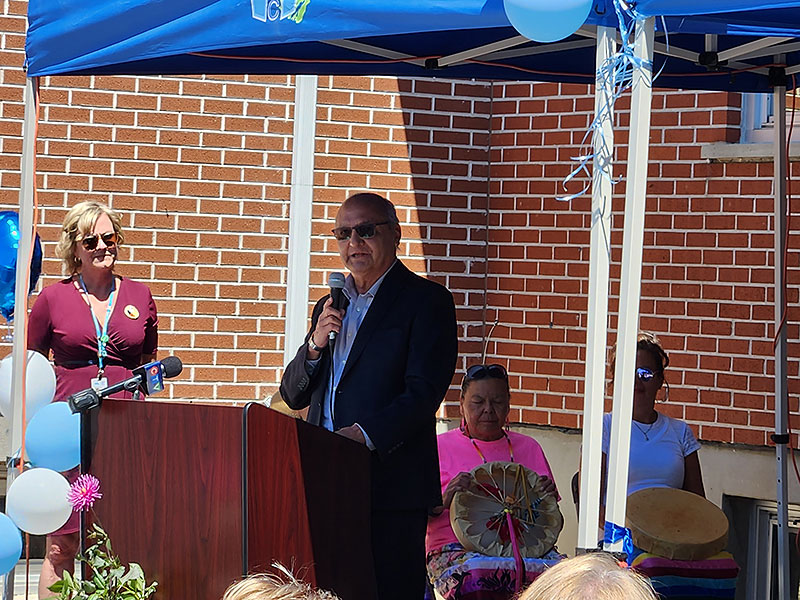 Dennis McGregor, Chairman of the Board with Paula Fields, President and CEO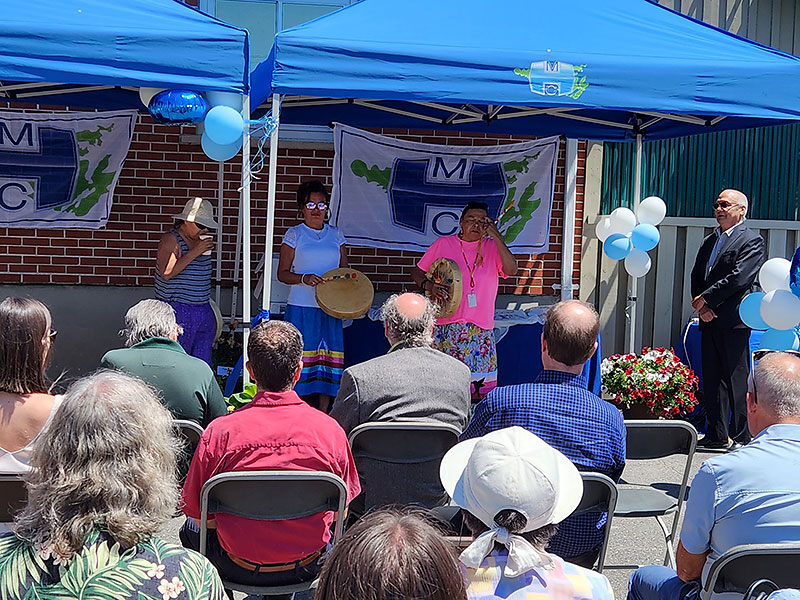 Opening Song with Geraldine Ense-McGregor, Samantha Corbiere and Robin Ense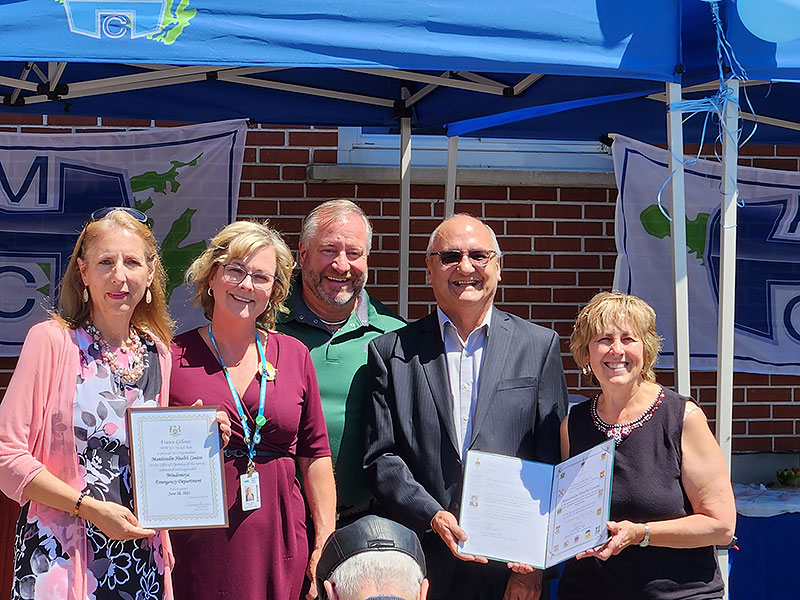 From left to right: France Gelinas, MP for Nickel Belt; Paula Fields, President and CEO, MHC; Michael Mantha, MPP Algoma Manitoulin; Dennis McGregor, Board Chair, MHC; Carol Hughes, MP Algoma Manitoulin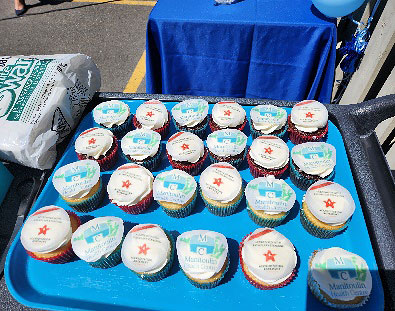 Cupcakes for the guests
    Main image above: Ribbon Cutting group image: From left to right, Carol Hughes, MP Algoma Manitoulin; Jeff Smith, Douglas A. Smith Family Foundation; Dennis McGregor, Board Chair, MHC; Paula Fields, President and CEO, MHC; Dr. Maurianne Reade, President of Professional Staff, MHC; France Gelinas, MP for Nickel Belt; Michael Mantha, MPP Algoma Manitoulin