Little Current/Mindemoya, ON  - Paula Fields, President and CEO of Manitoulin Health Centre (MHC) is pleased to announce the appointment Dr. Stephen Cooper as our new Chief of Staff.

Dr. Cooper brings decades of experience to MHC, having carried on a practice on Manitoulin since 1992. Dr. Cooper said "That when I arrived on Manitoulin Island from Vancouver, the landscape reminded me very much of the Gulf Islands so I immediately felt at home. I am very blessed to work with amazing colleagues, the medicine is engaging, and the patients are appreciative, all great reasons to continue to practice and stay on Manitoulin Island". Dr. Cooper went on to say that "The health care work both at the bedside and in the boardroom continues to challenge me. I hope my years of work with the University, Medical Association and Regional Health Authority will continue to bring value to the MHC team".
Dennis McGregor, Chairman of the Board of Directors said "On behalf of the Board of Directors, I am pleased to welcome back Dr. Cooper to the position of Chief of Staff at MHC. Dr. Cooper previously served in that capacity for a number of years, and I am confident that it will be an easy transition. Dr. Cooper brings a wealth of knowledge, professional expertise, and experience; that will serve MHC well".
Dr. Cooper continues to make healthcare a priority across our region. As former District 9 Chair of the Ontario Medical Association, Dr. Cooper advocated for increased spending in health care, especially in Northern Ontario. Dr. Cooper served as Chief of Staff at MHC. When asked about Dr. Cooper returning, Paula Fields, President and CEO of MHC said "We are thrilled to have Dr. Cooper back as Chief of Staff as we move into post-pandemic health care. Health care continues to experience some challenges and I feel confident Dr. Cooper will help guide us through those times. I would like to also take a moment to thank our former Chief of Staff, Dr. Simone Meikleham who provided guidance to our hospital during COVID. Dr. Meikleham, thank you for your Respect, Passion and Truth for our facility, the other doctors, staff and most importantly, our patients. Thankfully Dr. Meikleham will continue to serve the community through primary care and as a physician at MHC".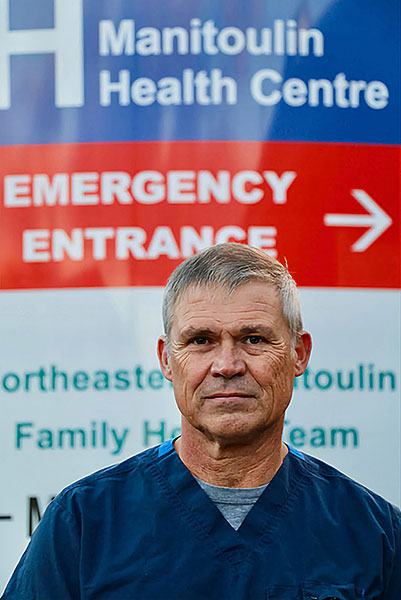 For Media Inquiries:
Kelly Timmermans
Communications and Development Coordinator
Manitoulin Health Centre  
(705) 368-2300 ext. 2335                         
The Manitoulin Health Centre (MHC) is a two-site small rural hospital serving the people of Mnidoo Mnising (Manitoulin Island). We are proud to operate on the traditional lands of the Anishinabek people. MHC is committed to ongoing action, awareness, and education that build on reconciliation efforts, and to work against anti-Indigenous racism. We honour the land and First nations presence, practices, language, ceremonies and protocols.