Manitoulin Health Centre (MHC) was thrilled to able to host the 1st mass COVID-19 vaccination clinic on Saturday, February 27th!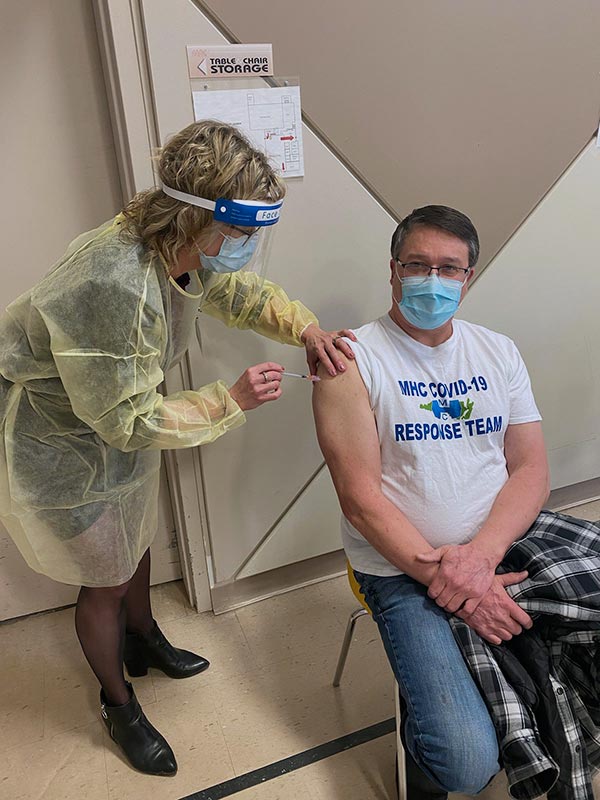 Vaccinations were administered to the long term care staff members from the homes across Manitoulin as well as other caregivers. Excess vaccines were then administered to some of the essential hospital staff and others care workers across the island.
This was the first to take place over the next several months. Stay tuned to our Facebook page and our website for details about timing and scheduling appointments for future clinics.
Thank you to those involved and to our community partners to ensure we got needles in arms!